Insurance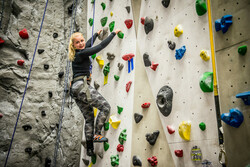 It is mandatory for international students to have health insurance coverage. Insurance coverage can be purchased through Canadian Rockies Public Schools. The division mandates medical insurance coverage to ensure that students are protected during the length of their enrolment.
Students will be required to pay for medical services at the time of treatment and then be reimbursed by the insurer. Subsequently they must acquire a receipt from the physician and then submit a claim directly to the insurance company for reimbursement. Our International Student Program staff can assist students with the application process.
Students are solely responsible for all medical expenses and other expenses that exceed the scope of the health care coverage.
Canadian Rockies Public Schools is working with guard.me to provide coverage for our students. Terms and coverage policy: