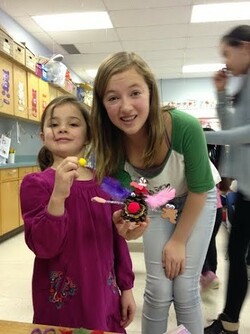 French Immersion program provides your child with the opportunity to become functionally bilingual while achieving success in all areas of the Alberta curriculum. French immersion is modelled after how children acquire their first language. Bilingualism is an asset in both academic and personal pursuits as it opens students' minds to other languages, cultures and avenues to success.
Alberta Education has produced a resource called "Yes, You Can Help! Information and Inspiration for Parents of French Immersion Students" that provides information and answers the questions parents may have about French Immersion.
Click here if you would like more detailed information about the history and philosophy of French immersion in Canada. Many second-language programs around the world have been based on the Canadian model.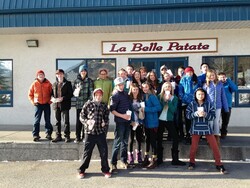 CRPS offers French Immersion to students from kindergarten to Grade 9. Parents may choose one of three options for French immersion kindergarten:
Full-day French immersion
Half-day French immersion
Half-day French immersion, half-day English (full-day program)
In Grade 10, students who have completed the French Immersion Program can write a DELF Diploma  exam to officially recognized their level of proficiency in French. The DELF is an official diploma awarded by the Ministry of Education in France which certifies a level of proficiency in all four French skills.  It is recognized in 180 countries around the world, and is valid for life,which will open doors for students in the future.  We have an average of 39 CRPS students who successfully complete the exam yearly.
We invite you to join us at Elizabeth Rummel School for a virtual experience in a Grade 2 French immersion classroom!