DUE TO THE COVID RESTRICTIONS, THE PATHWAYS PROGRAM WILL NOT BE AVAILABLE FOR THE 2021-2022 SCHOOL YEAR.
Please contact Canmore Collegiate High School for more information. (403) 678-6192
PATHways Program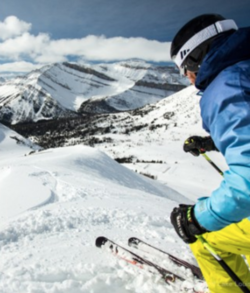 Canadian Rockies Public Schools began a Performance School program that started Sept 2014 with the intention of fostering excellence in both performance and academics for high performance students in Gr 10-11.  Operating within CCHS, the program stems from the Whole Child emphasis of our Inspiring Hearts and Minds work and capitalizes on the teaching excellence of the staff of CCHS.  The mission of the program is to form supportive partnerships between students, teachers, parents and the performance community to address the particular needs of students who miss large blocks of school due to their involvement in a particular aspect of performance.  Particulars of the program include:
FLEXIBLE Learning
A significant consideration in the academic success of student performers is the need for flexibility.  Our counsellors work with both students and teachers to achieve greater flexibility in assignments, exam schedules, and access to course resources.  Our teachers will mentor the student in the Habits of Mind required for academic success while at home and abroad, as well as help them understand their learning style and co-create a personal learning plan with their teachers.  They will also help students develop self-advocacy regarding the periodization of athletic/artistic and academic performance and deadlines.
FLEXIBLE Scheduling
Students may choose to be enrolled in regular face to face classes or flexible online classes in our Inreach.  Our Inreach program is an evolution of our successful Outreach program, where students may take independent learning courses supported by a teacher.  The program will offer students access to reduced course loads during peak performance times, flex times to work with the teacher, access to summer school, and other strategies that optimize long term athletic/artistic and academic development.  Students in the program may also have the opportunity for increased training time during the school day. 
FLEXIBLE Connections to Performance & Community
Our unique location in the Bow Valley affords access to world class facilities such as the Canmore Nordic Center, Mt. Norquay, Mt Nakiska and more.  The school will work directly with Coaches and Performance Organizations to facilitate a "Whole Child" approach to planning for success.  CRPS has been working in partnership with the staff of CCHS, WinSport Canada, Alpine Alberta, Biathlon Alberta, parents and students to develop a program that meets the diverse needs of student performers.