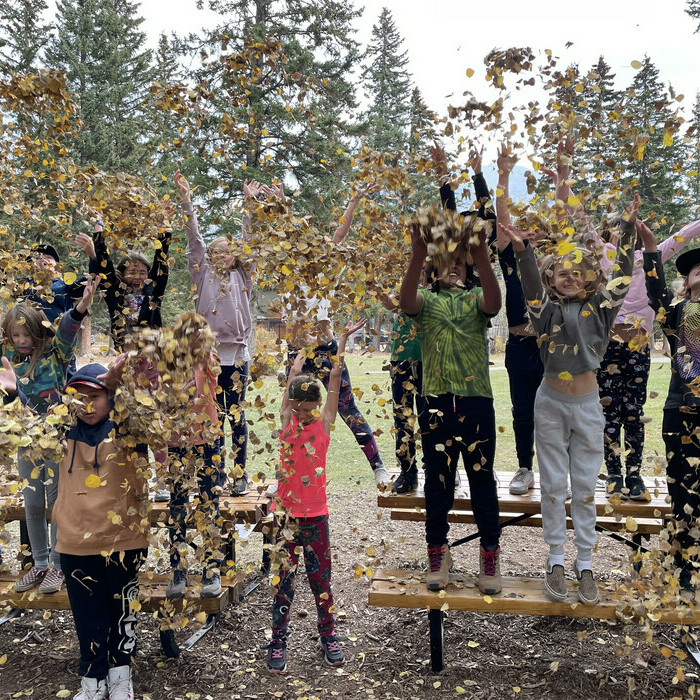 Lawrence Grassi Middle School to Hold Open House April 20
Do you have a child in Division 2 or 3 who will be making the transition to Lawrence Grassi Middle School?
Are you a parent of a middle school student eager to learn more about the programs and activities available at Canadian Rockies Public Schools?
You're invited to our Celebration of Learning event taking place at Lawrence Grassi Middle School (LGMS) on April 20th, 2023, from 6 p.m. until 7 p.m.
From exploring classrooms and meeting our amazing staff to taking part in exciting learning activities, our open house presents an exciting opportunity for families of current and future LGMS students to experience a day in the life of our students.
This is your chance to experience a glimpse into our Grade 4 and 5 music program, check out some 3D prints in our Maker Space classroom, or learn more about our Outdoor Learning Centre, Construction and Food Services programming.
You'll learn more about the different field trip options for each grade level and gain a sense of the next steps in your child's academic learning. 
Throughout the evening, families will be encouraged to take a self-guided tour of the school using the Open House Highlights brochure that will be available during the open house. Teachers will be available all evening to answer your questions.
We're especially excited to welcome Division 2 and 3 students and their families who plan on making the transition to LGMS to help them get acquainted with our school and the exciting learning opportunities ahead of them.
We will be holding two separate parent information sessions for these groups. Please attend the session for the grade in which your child will be entering in August 2023.
6:00 - 6:30 p.m. – Families with students in Division 2 (Grades 4, 5, or 6) in the LGMS Gym
6:30 - 7:00 p.m. – Families with students in Division 3 (Grade 7 or 8) in Room 106
We look forward to enjoying this special celebration of learning with you and your family!