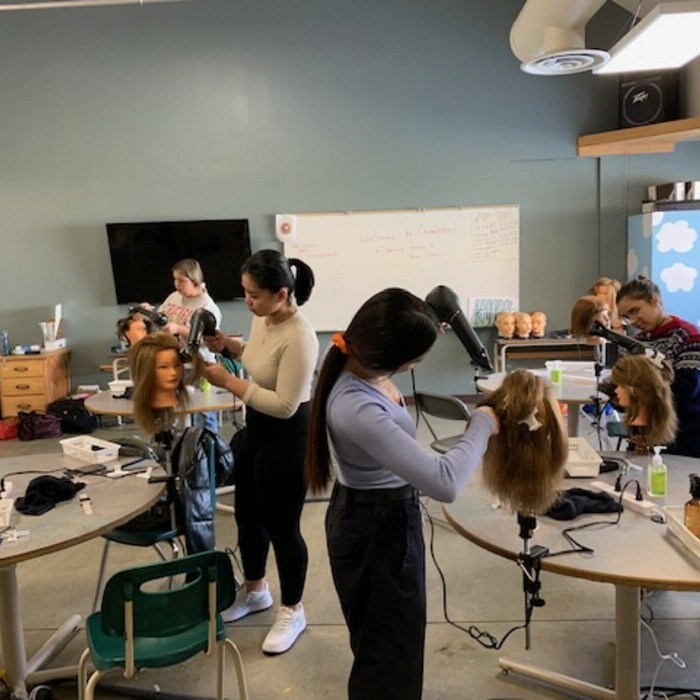 CRPS Hiring Fair to Connect Hundreds of Students with Bow Valley Employers
Canadian Rockies Public Schools (CRPS) is set to hold a first-of-its-kind student hiring fair, connecting over 700 high school students with more than 50 local employers.
The event, which will take place on Thursday, May 25, is designed to facilitate connections between students and employers in the Bow Valley, paving the way for valuable career learning opportunities for students and allowing local businesses to secure employees ahead of the busy summer season.
Students will have a wide range of professions to choose from, including retail, hospitality, skilled trades, automotive, realtors, parks, administration, and non-profit organizations. Many students are interested in ongoing part-time employment, Registered Apprenticeship opportunities, and work experience throughout the summer and school year.
More than 50 local organizations will be in attendance, including the Banff Jasper Pursuit Collection, Tourism Canmore Kananaskis, and Parks Canada, as well as several local restaurants and retail organizations such as Take a Hike Market, Canadian Tire, Safeway Canmore, and JK Bakery Café.
With the assistance of the Job Resource Centre, students have been busy refreshing their resumes and will attend the fair with a list of questions to help break the ice and facilitate conversations with prospective employers.
The event will take place at Canmore Collegiate High School (CCHS) from 9:00 a.m. - 11:00 a.m. in the gymnasium. Grade 9 to 12 students from CCHS and Banff Community High School (BCHS) will be in attendance.
Please note, this event is open to CRPS students only.